Straight Outta Crypto! – After Snoop Dogg and his collection of 10,000 Doggiesiconic rapper Ice Cube jumped on the bandwagon Dogecoin (DOGE) thanks to NFTs. Indeed, he made a DOGE transaction "incredible and historic". The former NWA rapper's entry into the wild world of Dogecoin is related to the BIG3 basketball league which he co-founded. The organization mainly features former NBA stars. They play in three-on-three games as opposed to regular five-on-five basketball games.
Ice Cube, from rap to basketball, including Dogecoin and NFTs
Last month, the BIG3 launched a new ownership model for the league. This model involves selling token stakes in each of the 12 teams. A total of 1,000 non-fungible tokens (NFT) are assigned to each team. The collection presents 25 "Fire" NFTs worth $25,000 each and also 975 "Gold" NFTs at $5,000 each.
MyDoge wallet co-founder Bill Lee tweeted at Ice Cube. He told him "If you care about DOGE, me and the DogeArmy will take one too", in reference to a previous Ice Cube article announcing that Snoop Dogg was buying two teams. Ice Cube then replied "Come on Bill, you know I'm with the DogeArmy. »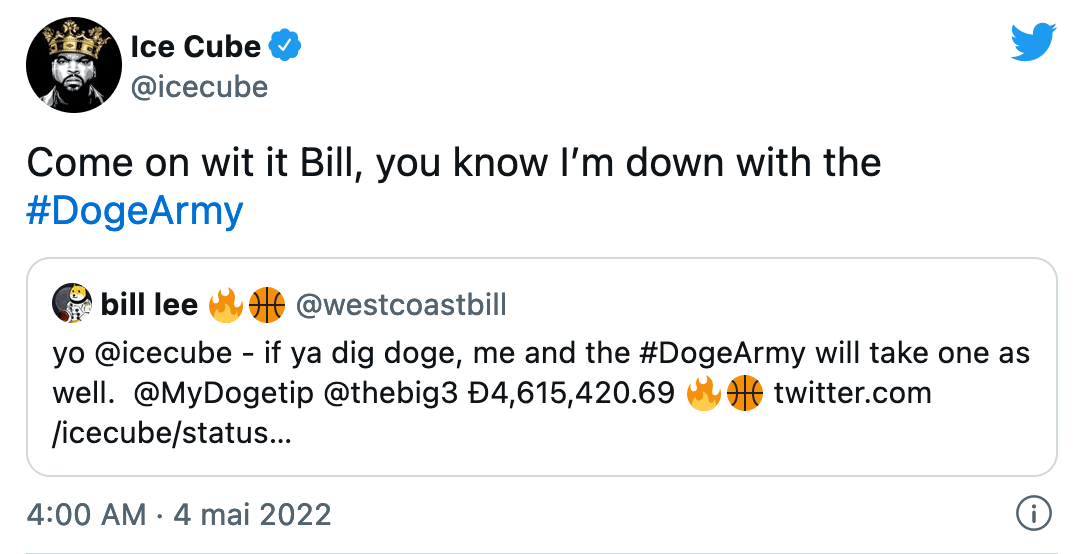 We don't know how involved Doge Army soldier Ice Cube is. However, the BIG3 quickly published a communicated release the same day. The press release announces that Bill Lee bought all 25 NFT Fire for the "Aliens" team via DOGE.
Dogecoin With Attitude
The transaction "incredible and historic", as described by Ice Cube, was worth $625,000. This represented approximately 4.86 million DOGE at the time of writing. Also, the BIG3 qualified the transaction as the "largest commercial transaction in history" by DOGE.
Fire NFTs represent the high end of ownership and utility advantages. They allow the management of the game, voting rights and intellectual property rights / license for team logos, names and merchandise. Because of this, if the owner were to sell their Fire NFTs, they would also get a 40% discount on the sale.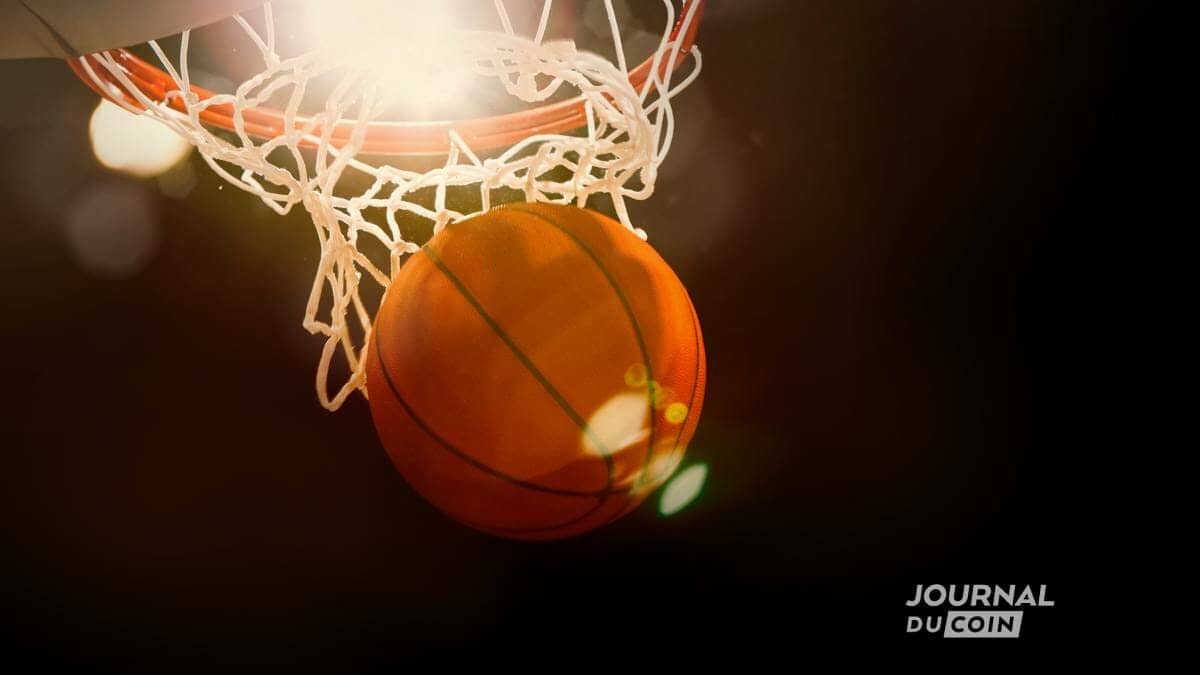 According to the announcement, Bill Lee has taken a look at NFT projects featuring monkeys and owls. He, however, claimed to only be interested in NFT projects with utility. It is quite noble rhetoric for a man mainly working on developing wallets for a memecoin created as a joke.
"While others buy NFT images of monkeys and owls, I think useful NFTs are the next frontier. It's a dream to own a basketball team and the BIG3 is changing the NFT game by offering ownership rights such as licensing/IP, voting/team management and merchandising. »

Bill Lee, co-founder of the MyDoge Wallet
basketball and rappers are taking over blockchain technology. We are not going to go back on the reputation of the Doggfather which is well established in the NFT ecosystem. BIG3 is not the first basketball league to dabble in non-fungible tokens, however. Indeed, the NBA has already launched its own collection.
Fan of crypto but not rap? You will inevitably find your favorite cryptocurrencies on Kucoin. With more than 600 à la carte assets, the platform can satisfy all gourmets! What are you waiting for to register? (affiliate link)