A plane ? A bird ? No, a great computer! – The group Meta (formerly Facebook) announced that it has developed what it believes to be the great computer the most powerful in the world. the AI Research SuperCluster (RSC) is a supercomputer whose mission will be to "train" next Metaverse AI. Fasten your seat belts, because it will go very quickly!
A great computer: quèsaco?
If you thought your last gaming PC was a super-powered war machine, you've never heard of supercomputers. One supercomputer – or super calculator for friends – is a computer with phenomenal computing power. Designed for very specific tasks, it processes a huge amount of dataand this at a crazy speed. We use, for example, supercomputers to simulate the explosion of nuclear weapons.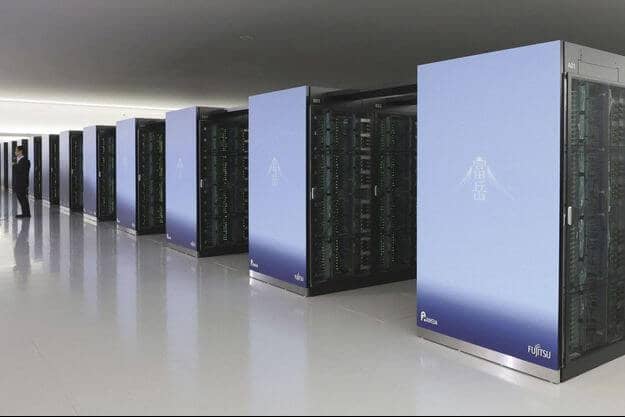 AI Research SuperCluster paves the way to the metaverse
On January 24, mark zuckerberg and the teams of the Meta group announced the arrival of their brand new supercomputer: theAI Research SuperCluster. Although still in development, the RSC would, at present, already much more efficient than its predecessor created in 2017.
According to the information provided by Meta, the main mission of the RSC will be to process the data generated by the various – and many – group platforms, and thus be able to "train" new AIs. Focused on image and language processing, these AIs will:
"(…) to work in hundreds of different languages, to transparently analyze texts, images and videos, to develop new augmented reality tools, etc. […] The experiments we create for the metaverse require enormous computing power (quintillions of operations per second), and RSC will enable the creation of new AI models that can learn from trillions of examples, understand hundreds of languages ​​and more. »

mark zuckerberg
Already among the most powerful supercomputers in the world, Meta announces that its RSC will be fully accomplished mid-2022. With 1 hexa byte storage (36,000 years of HD video), RSC should in the coming months multiply by 2.5 his performance ofAI learning.

Finally, Meta wished to reassure the general public and emphasized the fact that "this is the first time that performance, reliability, security and privacy have been taken into account on such a scale". Thus, the RSC will only use encrypted data, which has been subjected to a quality control. confidentiality and D'anonymoust. With the announcement of its supercomputer, Meta affirms its position and its ambitions regarding the metaverse. By developing such tools, Mark Zuckerberg once again proves his desire to build and exploit this potential. new El Dorado.
When the richest men in the world focus on an investment, it is not useless to be interested in it too! To not miss the opportunity of a lifetime, Register without delay on the FTX reference crypto exchange platform and benefit from a lifetime discount on your trading fees (affiliate link, see conditions on official website).