It's the users' turn to go after Terra and in Do Kwon – At the beginning of June, the United States Court of Appeals dismissed the appeal brought by Terraform Labs and its founder Do Kwon. Indeed, the Court considered that the Securities and Exchange Commission (SEC) had jurisdiction to issue subpoenas. This decision opened the door to class actions.
Class action against Terraform Labs and Do Kwon
On June 17, 2022, Illinois resident Nick Patterson engaged a class action against Terraform Labs. Its co-founder Do Kwon and several venture capital firms that make up the Luna Foundation Guard (LFG) are also engaged. To name a few, the other companies involved are: Jump Trading, Jump Crypto, Republic Capital and Three Arrows Capital. The plaintiff filed his legal action with the United States District Court of Northern California.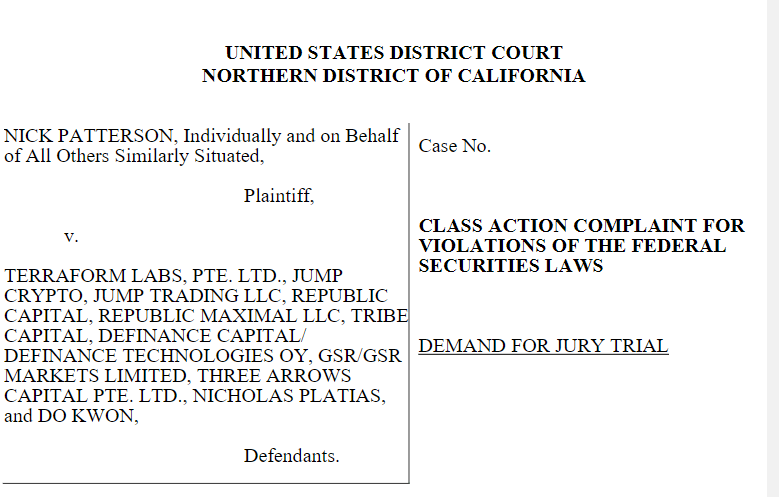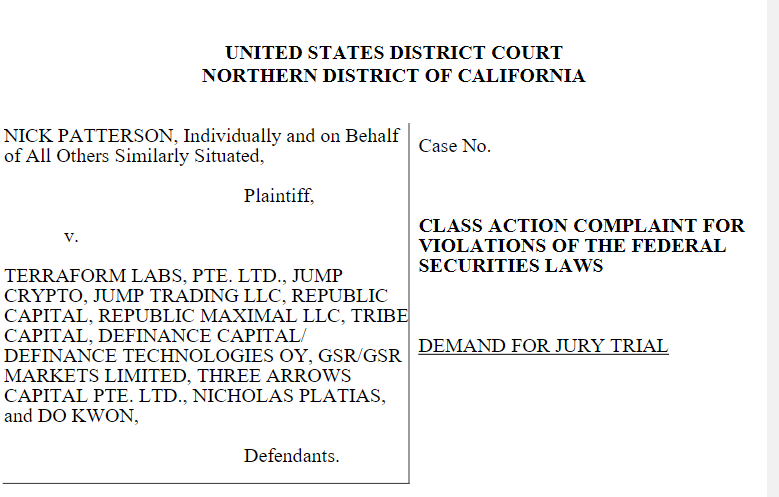 This lawsuit is based on the sale of unregistered financial securities and misleading investors. Thus, the defendants are suspected of having violated the federal laws on securities and California state law. Indeed, the class action summons presents the tokens of the Terra ecosystem (in particular UST, LUNA) as comprising all the characteristics of investment contractsand which must therefore be considered as " titles according to the Howey test ». However, "no registration statement has been filed with the SEC," the subpoena continues.
In addition, the subpoena notes that members of the nonprofit Luna Foundation Guard, acted on behalf of Terraform Labs to promote the stability of the UST. Moreover, they would have misled investors with the assertion that the pool of reserves available was sufficient.
Thus, the plaintiffs in the class action request the return of monetary value the purchase price of Terra ecosystem tokens. They also want reimbursement of attorney's fees.
Already last May, the company Terrafom Labs and its co-founder Do Kwon had to pay a $78 million tax fine in South Korea.
It is essential to make your crypto investments on a solid and recognized site. To avoid disappointments, register on a reference exchange like Binance. In addition, the platform has obtained the status of PSAN in France (affiliate link).