Dracula 3.0 – Konami takes its first steps in the NFT by putting the spotlight on its game Castlevania. Non-fungible tokens could fundamentally transform the video game industry, but their adoption is currently facing hostility from some players.
35 candles and 14 NFT for Konami's Castlevania
The video game series Castlevania is 35 years old. The Japanese company Konami, which is the publisher, has decided to mark the event by posting NFTs of the game. 14 unique edition NFTs, some of which are linked to gameplay sequences, others to Vampire Killer music or even illustrations, will be broadcast on Ethereum (ETH).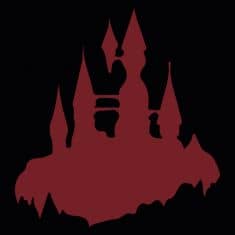 Fans of this game, which saw the light of day in 1986 and which sees the clash of the Belmont family against Dracula, will be able to buy these NFTs on the marketplace OpenSea. Castlevania NFTs are only offered at collector's item title. Konami specifies that it does not offer any guarantees as to the appreciation of the value of NFTs "after purchase".
No to NFTs: the resistance of gamers to the web3
Konami follows in the footsteps of Ubisoft and Square Enix. All three companies have received criticism from gamers who do not like the plunge of video game publishers into NFTs at all, especially because of the ecological impact of these.
GSC Game World which is the developer of the game "STALKER 2", GSC Game World has decided to go back by canceling its plans to launch NFT usable in his game, seeing the hostile reaction of his community.
Will this resistance from some gamers hinder the adoption of blockchain and NFTs by the video game industry? The co-founder of The Sandbox, Sébastien Borget, remains optimistic on the subject:
"Each studio [de jeu] that I know of – from the largest tech company to the smallest – will have one product, if not several, involving blockchain [en 2022] "
Despite these frictions, a study conducted by Opinium in 2021 showed that more than half of American and British video game publishers are starting to integrate blockchain into their games. Almost half of publishers did the same for NFTs.
Easily buy your cryptocurrencies by registering on the KuCoin platform and start trading your BTC or other cryptos there today! (affiliate link)