under 33 – The good weather has still not returned to the crypto markets. Bitcoin (BTC) is trying to regain $30,000, but the current backdrop is far from playing in favor of the bulls.
This Bitcoin price analysis is brought to you in collaboration with the Coin Trading and its algorithmic trading solution finally accessible to individuals.
Bitcoin below $30,000: between dangerous jolts and recovery hopes
Bitcoin price hits intraday high and low respectively above $30,200 and around $26,600. Bitcoin is trading at $28,551 today, May 12, 2022, at the time of writing. It is currently recording a daily loss of 2.75%.
Trader Michaël van de Poppe believes that if bitcoin manages to regain $30,000, "we could continue to $34K test ". Otherwise, the $28,400-$28,500 range should be "held," to avoid "another test of the lows" by bitcoin.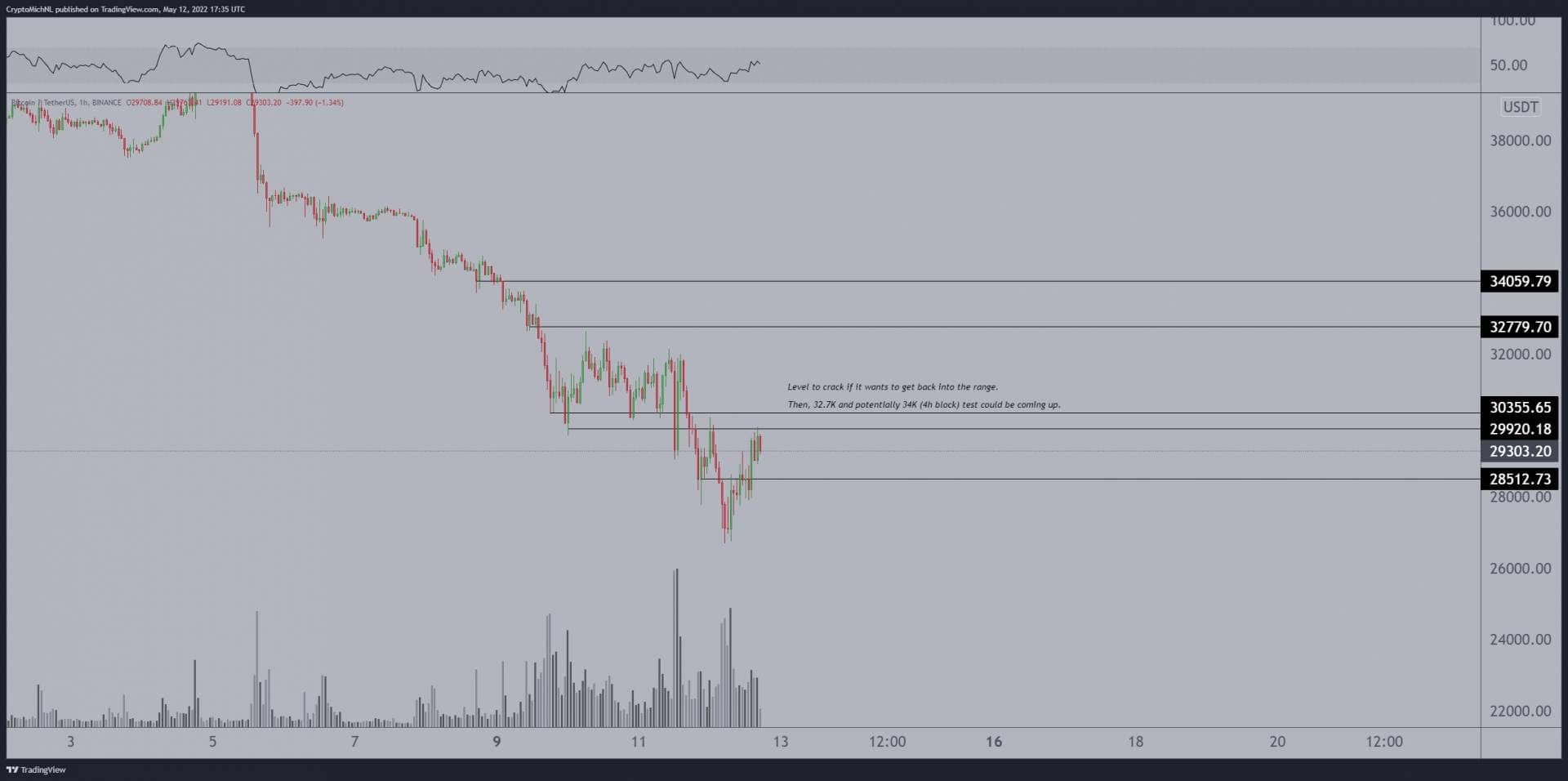 Michaël van de Poppe also stressed the importance of monitoring the strength of the US dollar (DXY) to be able to better anticipate the next movements of bitcoin. The US dollar theoretically has a negative correlation with the latter.
The DXY currently holding above 104. Will markets see significant dollar downside corrections in favor of bitcoin in the coming days?
On a longer timeframe, trader Rekt Capital is interested in the target weekly closing level for bitcoin. Its price should end the week above "~$28600" so that bitcoin can once again "challenge ~$32000". A weekly closing below that $28,600 "would be bearish".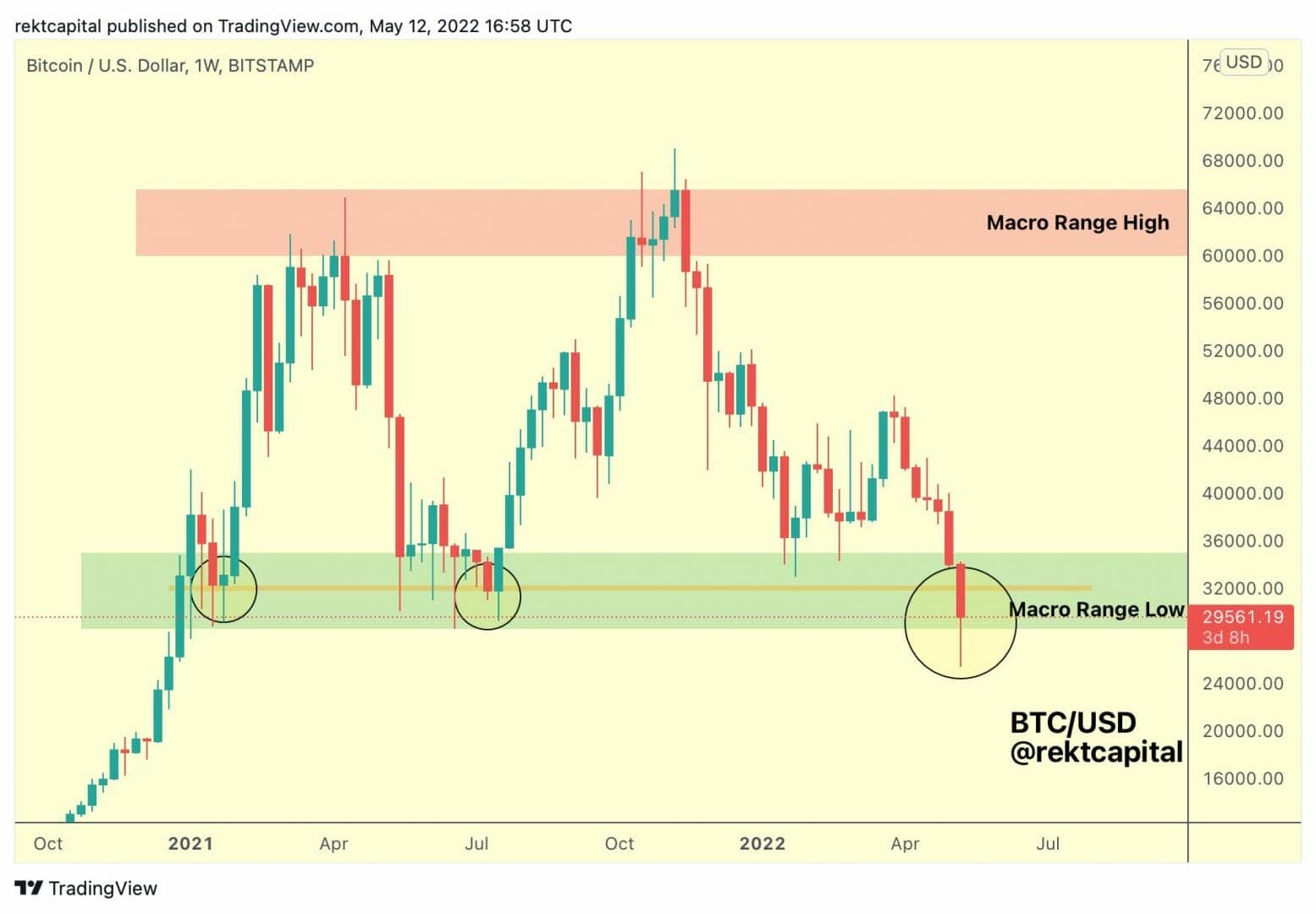 Has Bitcoin still not reached the bottom of the current decline? Rekt Capital had shared a chart showing weekly RSI fluctuations. He said that an RSI of 33 or less has "historically preceded high ROI for long-term investors."
Bitcoin's weekly RSI (14) is currently less than 32. Will that long-awaited strong bounce take place before the bears rattle the $25,000 – token level midway between $20,000 and $30,000 ?
Can current market analysis be based on the classic logic used in normal times? Bitcoin failed to even profit from the release of the inflation numbers. The next bullish rally could possibly – caution is really in order – absorb all the losses of the last few days. But she knows in any case to be waiting for the moment.
Is it possible to be gwinner every time? Whether the Bitcoin price is in great shape, or going through turbulence, Coin Trading offers you to increase your chances of success. Indeed, Trading Du Coin allows individuals to access an algorithmic and 100% automated trading tool. A real trend mechanism, this tool has been designed to adapt to market reversals and position itself on the most dynamic crypto assets of the moment.