One more dimension – Sony and the decentralized video streaming network Tetha Labs are collaborating to help develop the use of web 3 technologies. So it's about enabling access to metaverses and non-fungible tokens (NFT)… In 3D. Sony wants to take advantage of this technology which makes it possible to do without accessories to view an object in 3D.
sony collaborate with Tetha Labs for launch NFTs in 3D. The NFT in question, called The Tiki Guy, is a 3D Tiki mask. It is designed to be viewed in three dimensions, but 2D versions will still be available. Only 10 NFTs The Tiki Guy will be minted. NFTs will be sold on ThetaDrop, Theta Labs' NFT marketplace.
These NFTs can be viewed on the Spatial Reality Display from Sony. This Sony monitor allows you to observe objects in 3D without the need to use accessories. To do this, the monitor tracks the viewers eye movement and adjusts the display.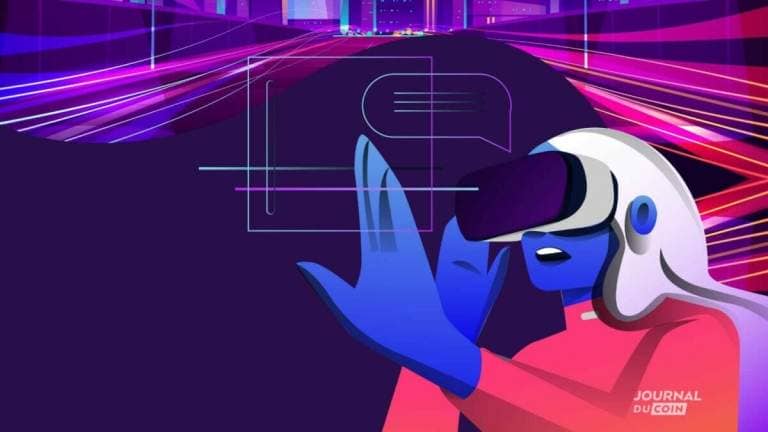 Specifically, the images rotate in sync with the viewers' head movement – tilt, rotation. This synchronization then gives their eyes the impression of seeing an object in 3D. the Spatial Reality Display should thus contribute to the development of the adoption of metaverses and NFTs.
Theta Labs co-founder and CEO Mitch Liu pointed out that NFTs are currently tied to 2D images and videos, but he believes that the " metaverse is already in 3D ". For Mitch Liu, it is therefore necessary for users to be able to "visualize" and "present their NFTs in a way who has a physical presence ".
Nick Colsey, an executive at Sony, also mentioned the added value provided by a technology similar to that used by the Spatial Reality Display for metaverses and NFTs:
"Consumers can now enjoy a next-generation 3D experience without the need for 3D glasses. Theta's NFTs are just one way to show that we are rapidly adopting metaverse-friendly technology."
Sony therefore continues to shape metaverses and NFTs through this partnership with Tetha Labs. The company recently participated in a $2 billion funding round for Epic Games… for make the metaverse child's play.
Whether you are an NFT addict, a fan of cryptos against the odds or your heart beats wildly for the metaverse, find the stars of marketcap on Binance, the benchmark crypto platform. Don't wait any longer to prepare for the future by going to register on the Binance platform (affiliate link).