A coffee ? No, an NFT! – Starbucks plans to launch a series of collections of non-fungible tokens (NFT). The coffee chain says its digital collectibles will likely be blockchain-agnostic. They will offer benefits related to its physical establishments for the greatest pleasure of coffee lovers.
Strong Coffee NFTs for Enthusiasts
The popular coffee chain affirms that its NFTs will offer "unique experiences, community building and customer engagement". Also, these tokens will be complementary to its current app-based digital ecosystem.
In addition to NFTs, the company hinted at a "Starbucks Digital Community Web3 platform". It would be an ecosystem in its own right, eventually related to mobile payments at the store.
The Starbucks app is currently the second most used form of mobile payment in the United States. Indeed, it is placed just behind Apple Pay, with more than 30 million users assets.
A decaffeinated blockchain for Starbucks
As it concerns the blockchains the company reviews specifically, Starbucks didn't say much. The company just mentioned two criteria. Indeed, the chosen blockchain must be "quick and inexpensive".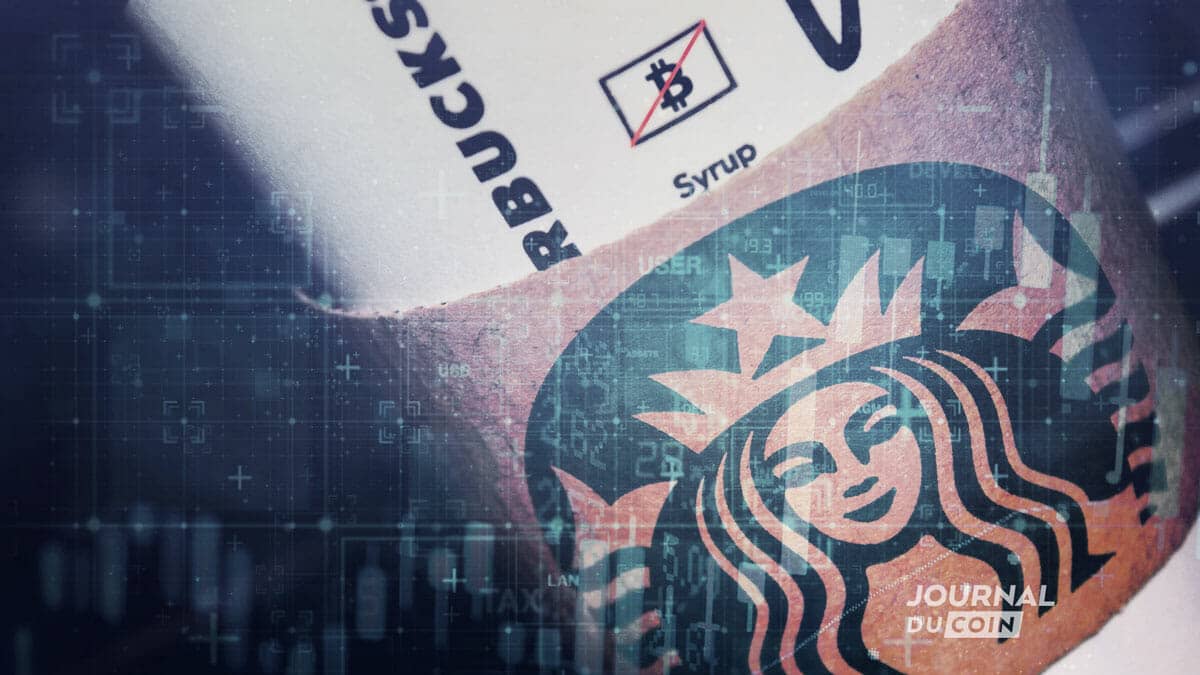 "Our approach to blockchain technology, while ultimately likely to be multi-chain or chain-agnostic, will certainly begin with blockchain-backed collections and infrastructure consistent with our decades-long commitment to durability. »

Starbucks Coffee Chain Statements
Starbucks' plan to get into NFT was first announced by company CEO Howard Schultz in April. In effect, he had introduced the topic at a public company meeting in response to its nationwide organizing efforts.
When companies like Starbucks dive into cryptos, there's a reason to be interested in that too! To not miss the opportunity of a lifetime, register without delay on the FTX benchmark exchange platform and benefit from a lifetime discount on your trading fees (affiliate link, see conditions on official website).